English Speaking and Registered Tradesman, covering the areas - of Normandy, Orne 61, also the Mayenne 53 & Sarthe 72. If you're looking for a Plumber, Roofer, Joiner, Plasterer, Window Fitter, Tiler, Groundworker, you name it, they're all here. French Registered Renovation Specialists
Numero Siret :- 428 915 409 00018
Free Detailed Estimates
Damp problems, leaking Roof,
Drains - you name it !!!
IF YOU Don't know the solution
We know a man that does
_____________
FOR RELIABLE, EXPERIENCED AND A COMPETITIVE SPECIALIST IN RENOVATION
YOU NEED LOOK NO FURTHER,
Simply go to our contact page !
Don't hesitate to Click on the Picture below for Free Help, Advice & Estimates
To E - Mail :- Click Below Image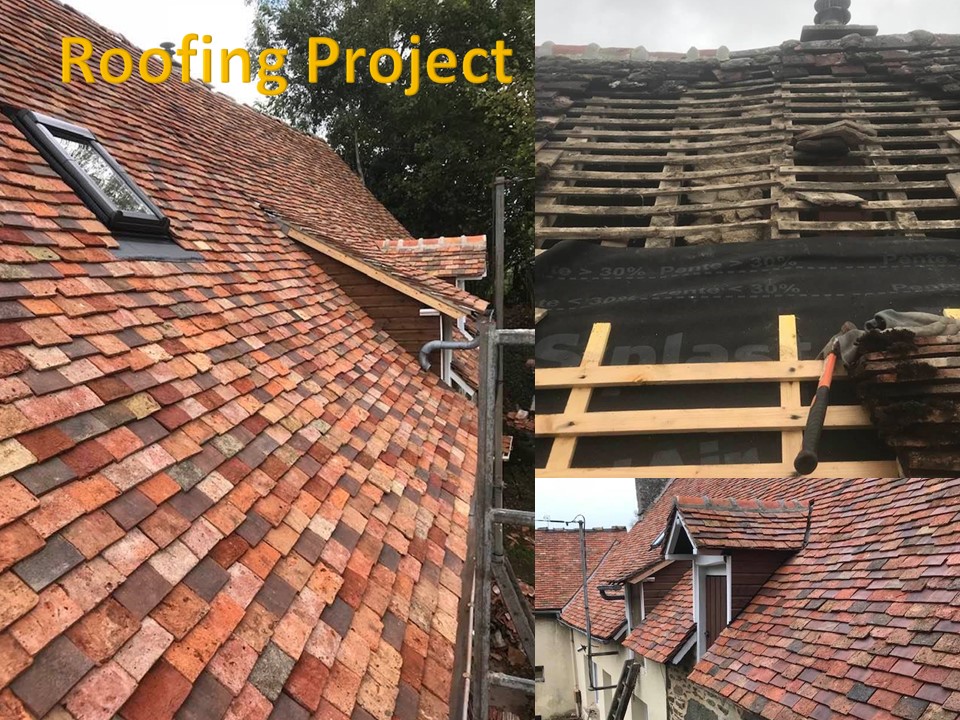 From A to Z in Renovation, we Cover "ALL TRADES"
27 yrs in France Offering Good Prices "Without cutting corners" Dave Lindsay :- France (06) 16 35 58 59
Plasterboarding, Plastering & Insulation
Septic Tanks & Groundworks
Pointing & Masonry Works
Barn & Loft Conversions
Plumbing & Electrics
Kitchens & Bathrooms
Windows & Shutters
Roofing - Repair or Replace
EVERYTHING TO COMPLETE PROJECTS
(competitive hourly rates where applicable)
E mail - buildertohand@aol.com
or even ahandinfrance@aol.com
Mobile Number :- (0)6 16 35 58 59
English - British - Speaking - Region - Regions - Builder - Tradesman - Trades - Joiner -Roofer - Plasterer - Plumber - Window - Windows - Chatelaillon - Aytre - Angoulins - La Rochelle - Rochefort - Les Minimes - Surgeres - Marans Fouras Ile - de Re 66- Tasdon - Perigny - Lagord - Mer - Aigrefeuille - La Jarrie – La Jarne - St Martin de Ré - Boucheleurs - Yves - Dompierre - sur - Charente - Maritime - Orne - Sarthe - Mayenne - Alencon - Le Mans - Chartres sur Loire - Le Lude - Fresnay - sur - Pre en Pail -Lassay - les Chateaux - Ambrieres - Villaines la Juhel - Argentan - Sees - Mele - Mortagne - Perche - Mamers - Belleme - Beaumont - Sille le Guillaume – Evron - Mayenne - Orne - Sarthe - Beauvain - Carrouges - le Cerceuil - Chahains - Le Champ de la Pierre - La Chaux - Fontenay des Louvets - Ciral - La Lande de Goult - Joue du Bois - Livae - Longuene - Le Menil Menisl Scelleur - La Motte Fouquet - Rouperoux - Saint Didier sur Ecouves - Sainte Marguerite de Carrouges - Sainte Marie le Robert - NT Martin des Landes - Saint Martin L'Aiguillon - Saint Ouen le Brisoult - Saint Patrice du Desert - Saint Sauveur du Carrouges - Gacé - Camembert - Vimoutiers - Aigle - Fresnay - Dives - Trun - Chaumont - Cisai-Saint-Aubin - Coulmer - Croisilles - La Fresnaie-Fayel - Mardilly - Ménil-Hubert-en-Exmes - Neuville-sur-Touques - Orgères - Résenlieu - Saint-Evroult-de-Montfort - Le Sap-André - La Trinité-des-Laitiers - Avernes-sous-Exmes - Le Bourg-Saint-Léonard - La Cochère Courménil – Exmes - Fel - Ginai - Omméel Le Pin-au-Haras - Saint-Pierre-la-Rivière - Silly-en-Gouffern - Survie - Villebadin - Normandy - Pays de la Loire

---
| Return Home | Avoiding Cowboys | Help To Buy | Some Photos | Barn & Loft Conversions | Buyers Check out | WHAT WE DO | Contact Us | French Houses For Sale |